SLG Convent of the Incarnation Handover
We are pleased to share that we have completed our extensive refurbishment of SLG Convent of the Incarnation in East Oxford. MEB Design first started working with the Sisters of the Love of God in 2015 and the current works have been on site for the last 18 months. The project has involved the construction of a New Wing and new Guest Cottages to "Low-Energy / Passivhaus Principles" as well as the complete refurbishment and upgrading / extensions to the existing buildings on the site, several of which are of considerable Heritage Significance.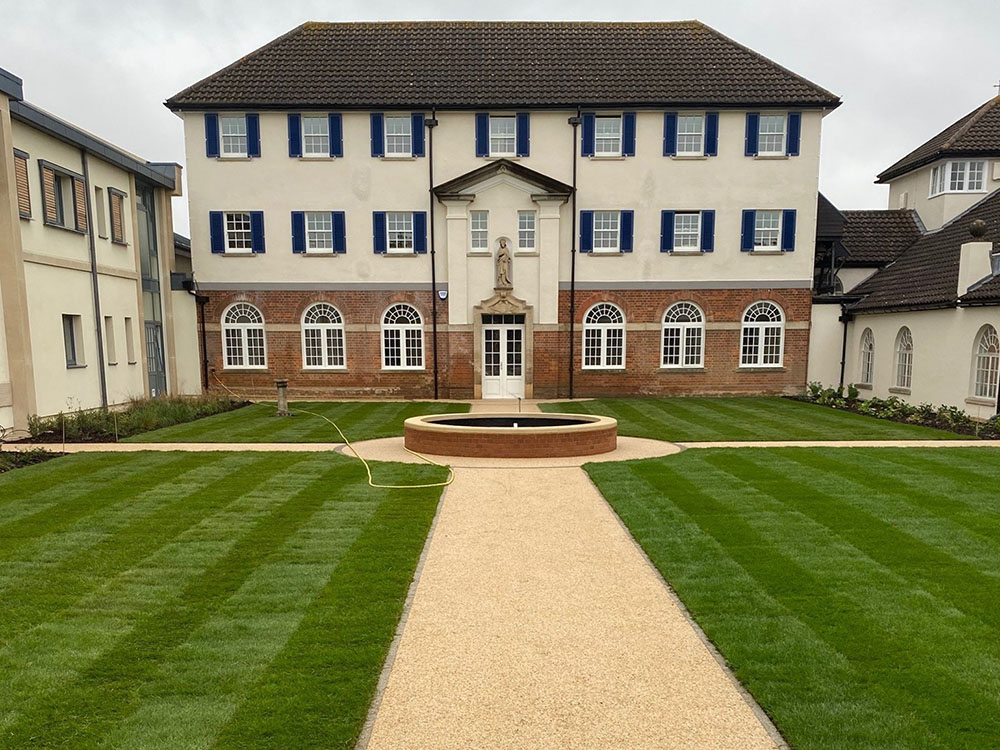 The New Wing is designed to complete the Cloister Quad and provides a new "front door" to the Convent as well as housing the SLG Press, library, guest rooms, work and administration areas.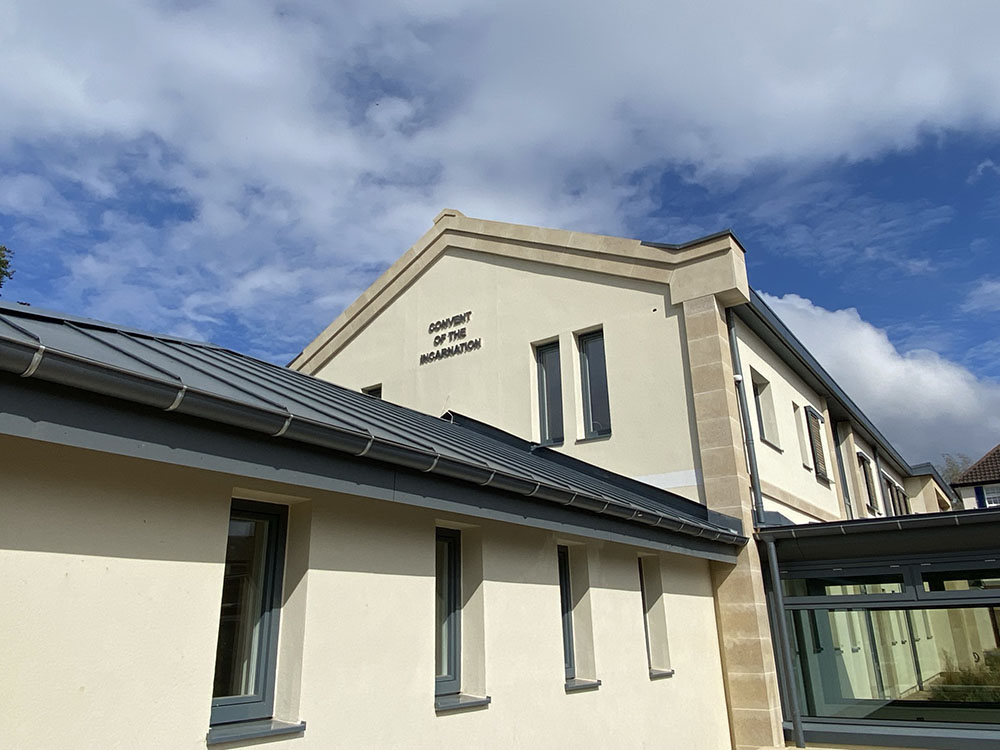 The internal Cloister Corridor completes a "processional route" and also allows seating and display areas outside the library, whilst affording reflective views into the newly landscaped quad.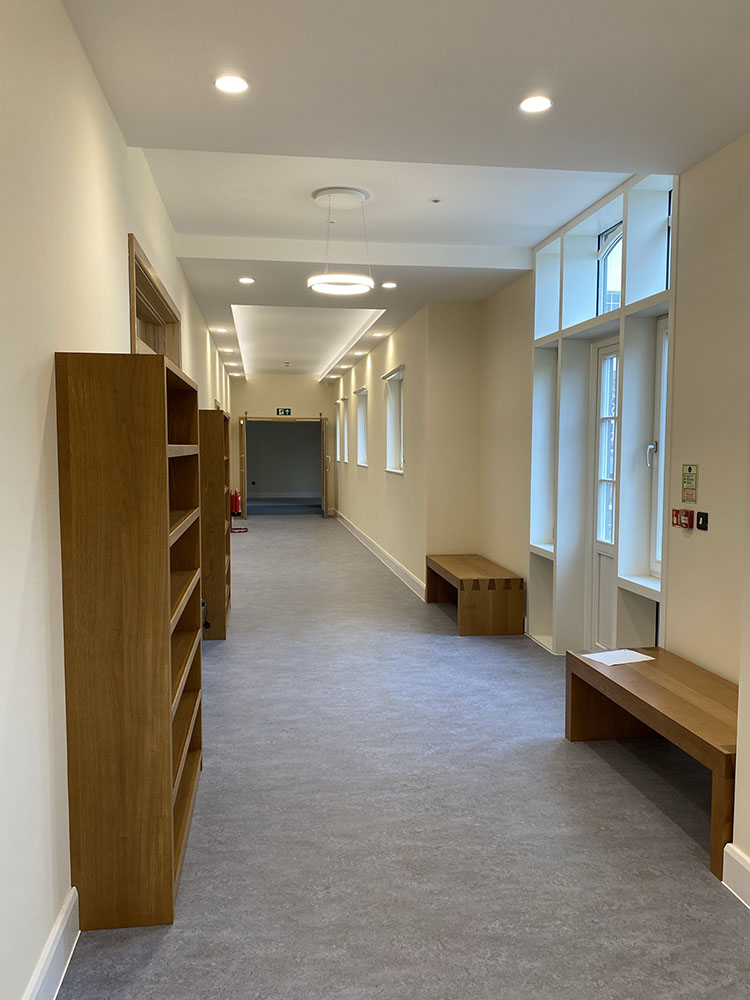 Full accessibility is provided throughout, with generous stairs and lifts to all levels. The First Floor of the New Wing contains the guest rooms and flat as well as offices and resource rooms for the Sisters.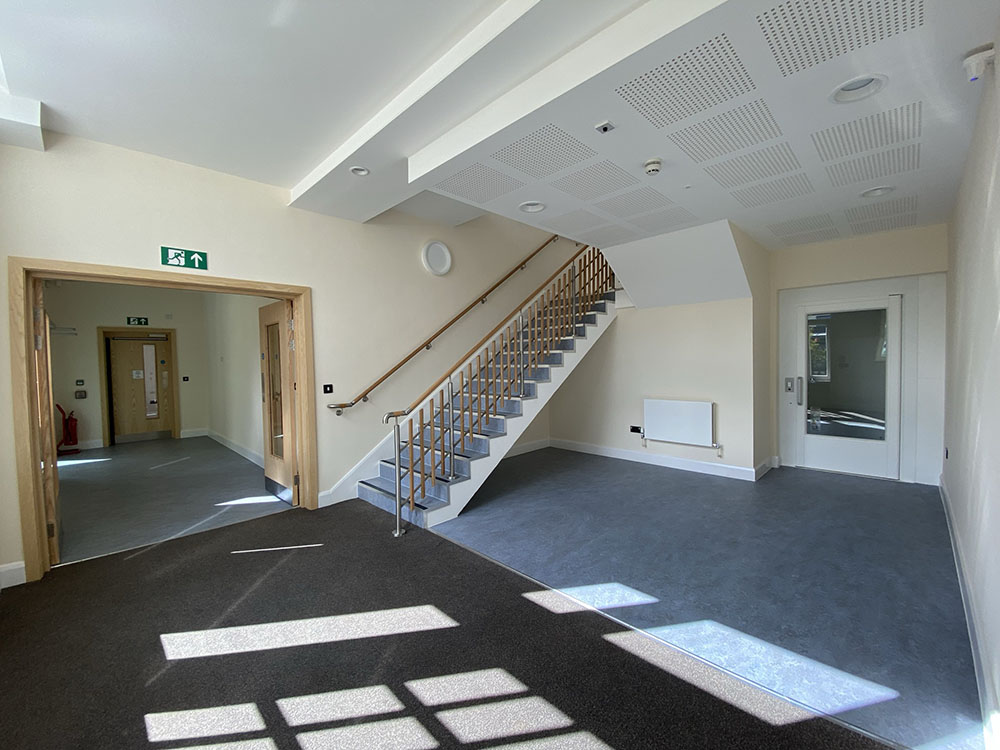 A new glazed Cloister provides a lightweight and transparent route and connections between buildings, as well as providing "enclosure" for the Sisters to live in quiet and privacy. The landscaping and the gardens can still be appreciated from inside.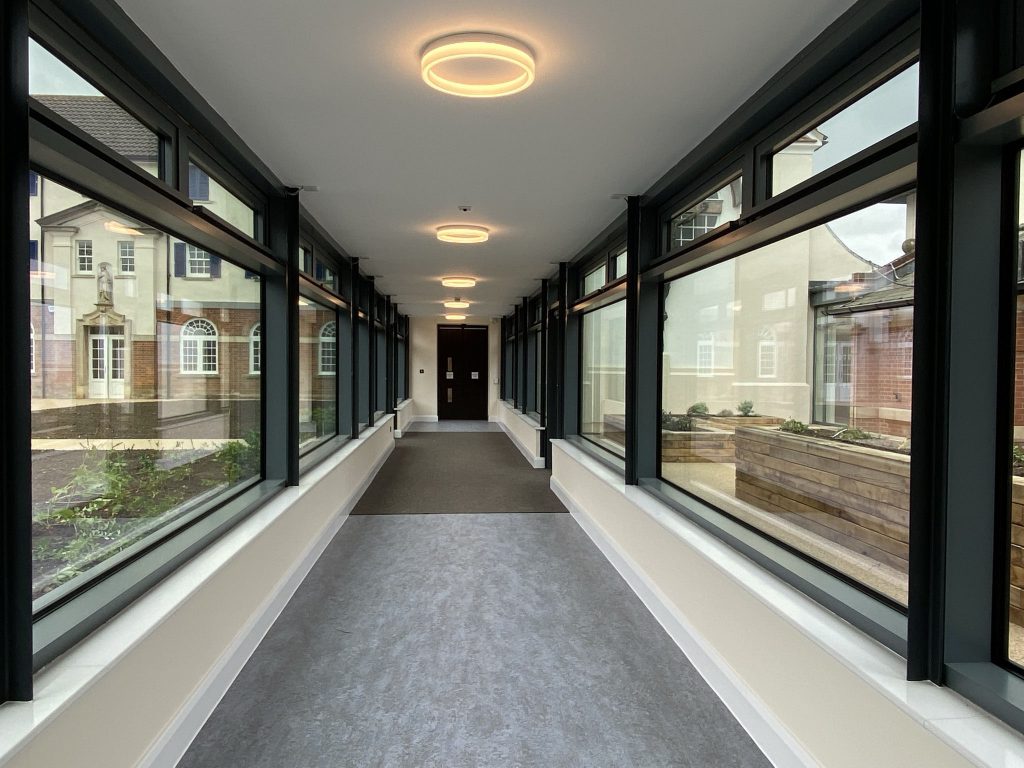 Two new Cloister Quads are formed, with the smaller one including raised planter beds and framing views of the newly redecorated Waterhouse Chapel.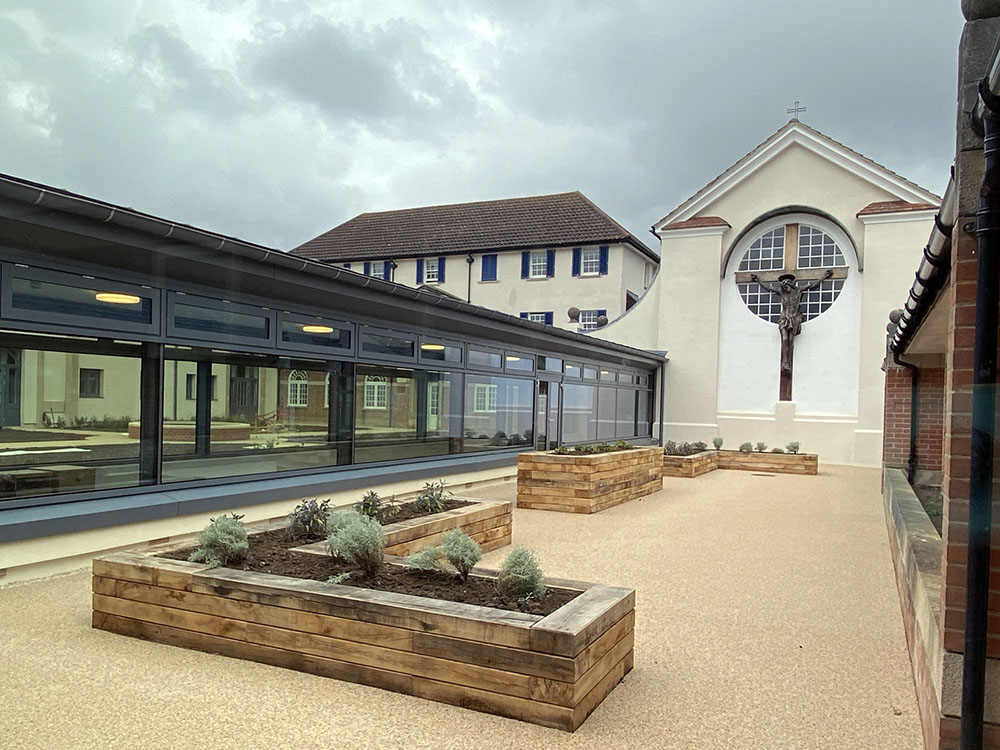 The Chapel was refurbished internally by MEB Design in 2016, but has now been refurbished externally and set in new landscaping, with several surrounding buildings demolished. Consequently it can now be viewed from all angles, and the landscaping on the approach from Fairacres Road can be appreciated by all visitors to the Chapel.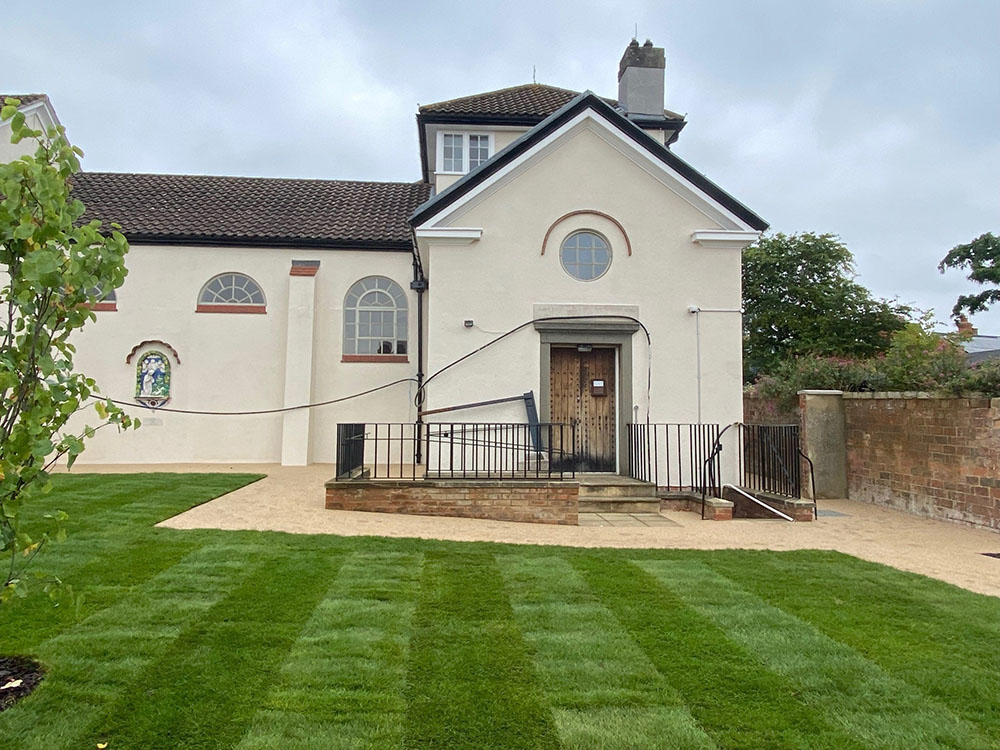 The Sisters are now in the process of moving back into their buildings and starting to make them their own again. Final landscaping and snagging / de-snagging will be completed in the next couple of weeks. It has been a pleasure working with such a lovely client and with such interesting buildings on so beautiful a site.
"Just to say we love the New Convent and are starting to work out how to use it and populate it…thankyou for all you have done seems inadequate!" Prioress, Avis Mary SLG