MEB Design supporting our NHS – Covid-19 Hot Site
As part of our continued support for our healthcare clients we have been developing in conjunction with the NHS a new 'hot-site' health centre design for primary care settings to help minimise the risk of infection and spread from Covid-19.
The MEB Design Healthcare Team got together to develop and discuss creative solutions for a new layout for our Waltham Cross Health Centre project which we had already developed to the technical design stage before the coronavirus pandemic and have been appointed to prepare a concept 'hot-site' design along with Blu Building Consultants.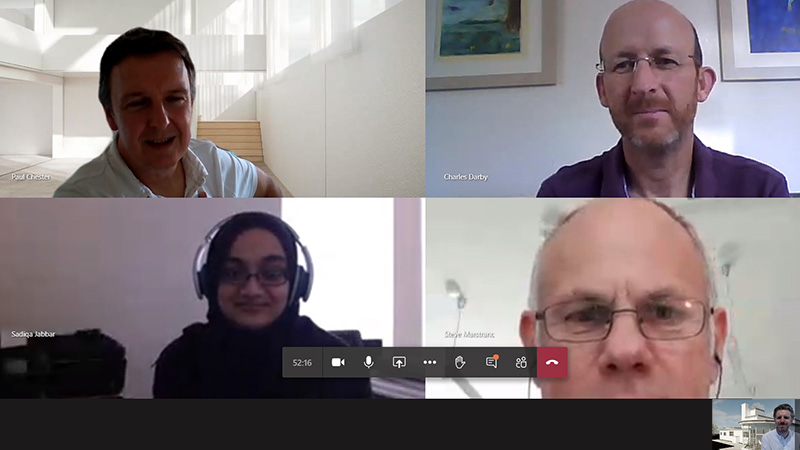 As the Covid-19 situation has developed we have improved our systems for remote working and are still carrying out the majority of our work normally and use the advantages of screen share technology to mark up drawings collaboratively as a design tool.
During the 'hot-site' design session the team discussed and considered elements such as separated entrance and exit points, patient flow, self examination zones, triage screens as well as staff changing and separation. At MEB Design we are used to working with challenging briefs and thinking creatively to achieve a functional and aesthetic design that works within our clients budget and creates healthy communities.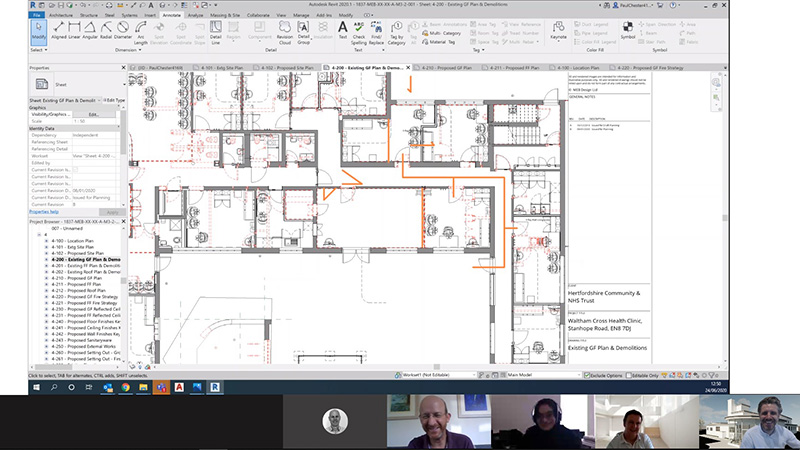 We hope to work further with the NHS to develop this concept in further 'hot-sites' as it is rolled out across the country.
If you think we can help you with your healthcare project however large or small then please contact our healthcare lead and MEB Design Director Paul Chester by email pchester@mebdesign.co.uk Direct Dial 01865 955062 or the Oxford Office 01865 316944.