Part II Architectural Assistant with interest in conservation, London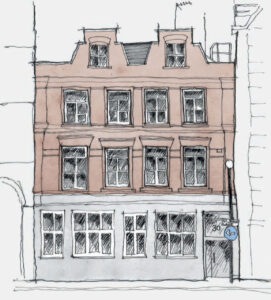 We are looking to appoint a Part II Architectural Assistant with some experience and a strong interest in conservation to join our London studio in Clerkenwell.
You must be able to demonstrate some 2 years UK work experience as an assistant architect; and want to work towards qualifying as an architect and then obtaining AABC or RIBA Conservation accreditation.
Required skills:
Good working knowledge of Revit and AutoCAD, InDesign and Photoshop
Well organised and self-motivated
Attention to detail when preparing drawings and construction packages
Good communicator with colleagues and clients, and good written and spoken English.
MEB Design has 3 studios – London, Kent and Oxford. The studios work closely together, so there will be opportunity to travel to other offices and collaborate on projects.
We have company training sessions up to 4 times per year, and CPDs are held bi-weekly for all to attend.
To register your interest for the Part II Architectural Assistant role, please send through a covering letter, summarising your architectural interests and why you want to be involved in conservation, along with a CV identifying your education history and work experience, and samples of work in PDF format by Friday 8th September 2023 to our Practice Manager, Michelle Jones, at mjones@mebdesign.co.uk.
We expect to hold interviews later in September.