BLOG: Dundee, Wakefield & Ostend
As part of our inspiring building series MEB Design consultant architect and our in house photographer Des Hill, reflects on three different building's he has visited. Check out his blog below.
Compare and Contrast – Dundee and Wakefield
Being in Dundee at Easter, I took the opportunity to look in at the new V&A building by Kengo Kuma.  Reviews in the Architectural press have been somewhat ambivalent, and so I felt similarly unmoved.  The massive bulk is an impressive metaphor for the city's maritime heritage, but the size translates to relatively little floor area inside – almost a Tardis in reverse in fact, and once inside, very little connection with the outside, it seemed to me.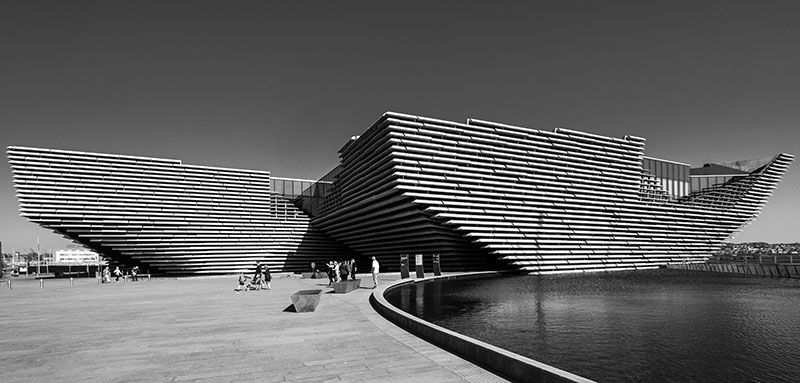 Moving to Wakefield (do people move to Wakefield?) the Hepworth Gallery by Chipperfield is a gem, relatively tiny on the outside, but truly Tardis like on the inside.  A series of galleries flow from each other, giving an overview of Hepworth's work, as well as contemporaneous art and sculpture.  The simple modulated massing of the precise fair face concrete more than holds its own, in the unprepossessing surroundings.  Definitely worth a detour if you are travelling north.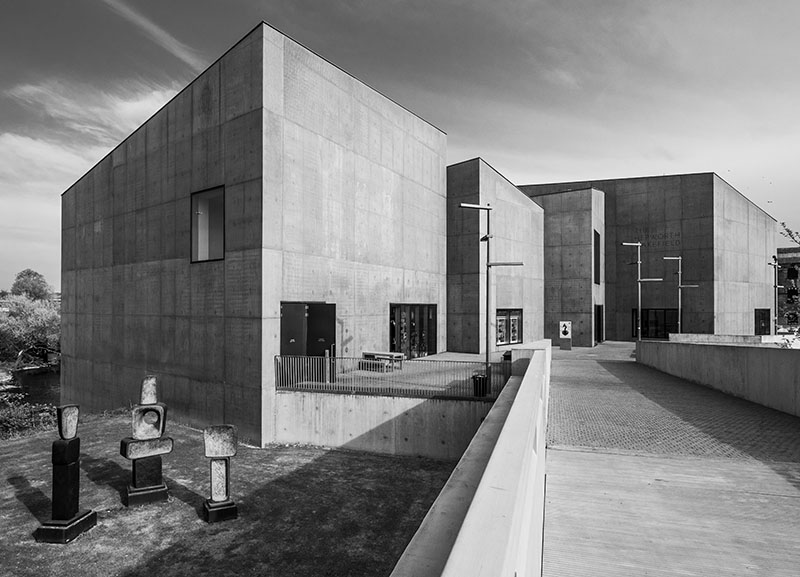 A favourite building
It is impossible to say what is my one favourite building, that is because no one building has ever ticked my every box, consequently I have many.  I was reminded of this when I came across this photograph of this modest building in Ostend, taken some years ago.  No knowledge of who the architect was, or what it is or when it was built.  What I was struck by was the complete respect for the context, proportions and scale of the surrounding buildings, and the design – modern and sculptural, yet sympathetic.  A well crafted building that has been built, rather than assembled, and which includes the interesting addittions of the bay windows, which give interest to the exterior form, and interior space alike.  Most importantly, a favourite building doesn't have to be iconic, or by a 'starchitect'.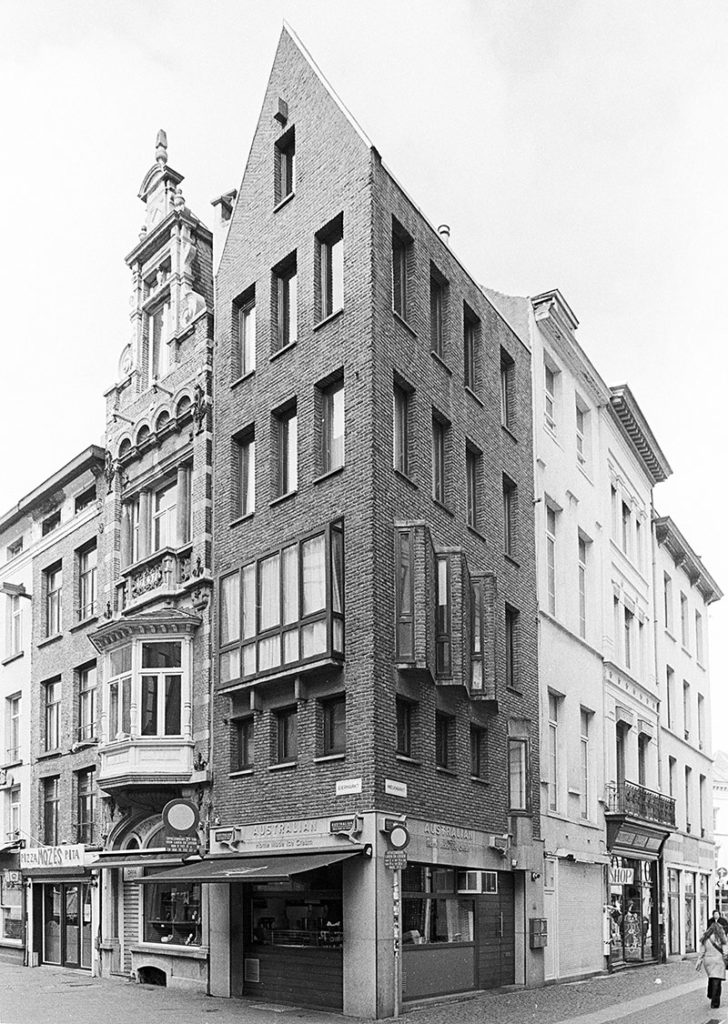 If when interviewing prospective employees, I ask "what is your favourite  –  or what building are you impressed by?", and if the reply then spotlights a similar unsung, unknown building – then that is the sign of a truly observant candidate, and a more engaged interest in buildings.  Far more revealing than any number of Shards, Gherkins, and (to a lesser extent) Ronchamps.